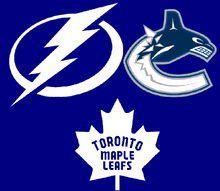 I am a guy who plays drums. I've been playing for 7 years now and I gotta tell you, PRACTICE PRACTICE PRACTICE! My love for battle bots started during Season 1.0, when I was 4 years old. I was flipping through the channels on tv and then I saw Ankle Biter vs Pressure drop and I was completely mesmerized. I still remember pointing to Pressure drop and saying "Hey mom! Look at that guy!" Ever since I'v been recording battlebots on VHS tapes (I still have them!) and I collected almost ALL of the toys. It was a huge collection, but now all there is left is a small spongebob bag full of minibots. It's really funny that whenever I watched the VHS tapes with my friends, they'd really like it and then I would say: "WHERE WERE YOU WHEN THIS WAS ON?!?!?!?!?" When I found this Wiki through a google search, my mind just sorta exploded, because I NEVER imagined there would be a whole community who loved this show as much as I did.
Musical groups I like: Rush, Iron Maiden, Led Zeppelin, Soundgarden, Yes, My Id, Foo Fighters, Black Sabbath, Scatman John, Dream Theater, Miles Davis, Opeth, Megadeth, Buddy Rich, Mastodon, Symphony X, Scar Symmetry, Alice in Chains, Scale the Summit, Steve Vai, Myrath, Insomnium, Cynthesis, Shade Empire, Spheric Universe Experience, Circus Maximus, Firewind, Liquid Tension Experiment, Lost In Thought, Transcend, Meshuggah, Michel Camilo, Brad Meldhau, Lamb Of God, Disturbed, TesseracT, Dimmu Borgir, Fleshgod Apocalypse, Haken, The Heavyweights Brass Band, Iced Earth, Jaco Pastorius, Modern Day Babylon, Motörhead, Stanton Moore, The Winery Dogs, Silverchair, Slipknot, Born Of Osiris, Suicide Silence, The Faceless, Unearth, August Burns Red, Trivium, Rings Of Saturn, The Contortionist, The Ocean, Mushroomhead, Porcupine Tree, Marilyn Manson, System of a Down, Children of Bodom, Ghost, Tool, Solution .45, Gojira,  
Brought to you by the letter ♪
My favorite pages
Add links to your favorite pages on the wiki here!
Favorite page #2
Favorite page #3
Community content is available under
CC-BY-SA
unless otherwise noted.