The Mechadon Video Game was a video game created by Tiger Electronics. It featured Mechadon as the star of the game as well as the device's design. It is clearly identifiable as Mechadon, though features jaws that are not present on the real robot and are solely for allowing Mechadon to grab ahold of its opponents in the arena.
Gameplay
As Mechadon, you are fighting in the Battlebox against Killerhurtz , Vlad the Impaler , Minion and El Diablo . There are four stages in which you fight with each of the four robots respectively: El Diablo in Stage 1, Killerhurtz in Stage 2, Vlad the Impaler in Stage 3 and Minion in Stage 4. After that, is a royal rumble where Mechadon faces all four of them at once. You control Mechadon using the wheels underneath the console and the jaws at the front. As you do, the game sprite, which is only the very front of Mechadon, will perform those actions. Much like the TV show, you're fighting to get the opponent into the hazards but the game has only two and they appear by moving in a sort of semi-circle from the left side of the screen to the bottom.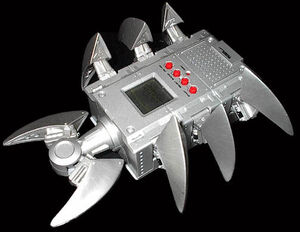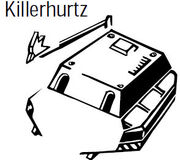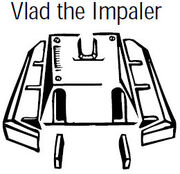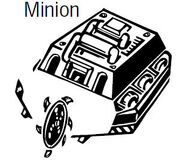 Community content is available under
CC-BY-SA
unless otherwise noted.